I was supposed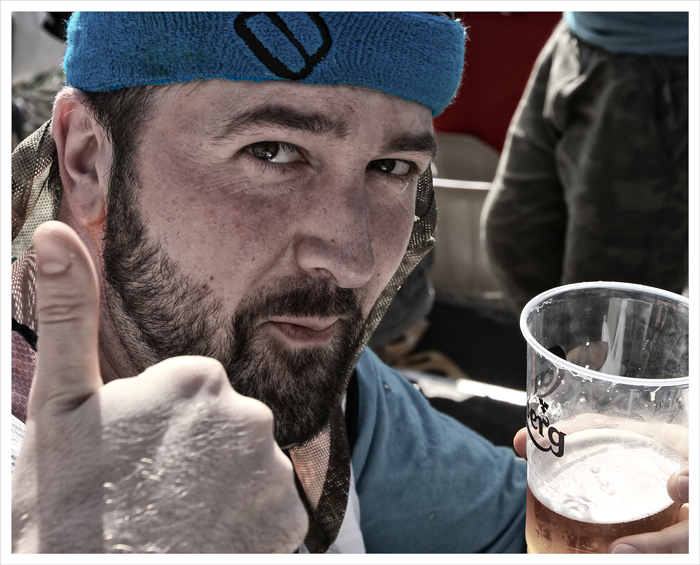 to write something about the Winter Series we played a few weeks ago but then I noticed a thing I had to bring up. And the thing is: Chase your paintball dream, be the one who works for it and be the one who believes it and one day it just might come true!
Why in the god's name I'm writing things like these? To be honest I'm writing this because of our dear friend Jani "Grande" Andersson and his latest accomplishment. You all know Grande if you have been into finnish paintball scene for a little while during the last 20 years or so. The man has really lived our scene here; he has played tournament paintball in every level and in every format, he has played woodsball, scenarios, collected paintball guns, worked for a major pb supplier, been involved in forming Helsinki Cyclone, been involved of forming numerous other teams, organised events and so on and on… and because of a sports injury he picked up the camera and BOOOOM, suddenly you see cool pics taken by the man and BOOM BOOOM, suddenly you see the man in the cover of socialpaintball.com and working with legendary Gary Baum.
So things happened and Grande is now in Latvia. Soon he will be flying to Galveston Island and St. Tropez for starters. In my opinnion Grande got a hold of the dream and I think he thinks the same too. Yes it would be great to fly all over the world and do paintball related things but you must remember that the grand don't come for free: It takes countless hours of work, devotion and passion and after that you still just might not make it. Well Grande did make it and he surely deserves it because of the pure love the man feels for the sport and everything in it. I think I'm not the only one to wish him all the best and hoping to see him make a long career in photography, right? 🙂
Another dream chaser in finnish paintball scene is Mikko Huttunen. Mikko has fullfilled his dream years ago and is now having a little break from paintball. The man is now taking care of  big things at Dye and developing their new product line in snow sports and doing all other exciting stuff which he was led into by paintball. Like you know Mikko is from small town called Siilinjärvi and the town itself is not very cosmopolite and it had absolutely nothing to do with professional paintball before Mikko. Mikko has now won almost everything there is to win, including two World Cups and tons of other major tournaments. Well who worked and pushed Mikko into this international scene and the land of dreams? Yes, you know this one also. It was Mikko himself who had the passion and cojones to take risks and by that he made it and conquered the dream.
Ok, Grande and Mikko are just a few examples from Finland. I could have written about Ollie Lang, J-Rab, Konstantin Fedorov, Max Ljundqvist and tens of other players. I could have written about Cassidy Sanders, Mark Kressin, Dave Youngblood, the Gardner brothers, Matty Marshall or anyone who makes a living out of paintball by manufacturing the gear or photographing, writing or making movies about the sport. Still I chosed to write a few kind words about Grande and Mikko because they are from Finland, they both are nice and humble guys and they both have special meaning to our team. They both are now people to look up for and people we know have archieved something big in the sport that they so much love.
So what was the point of my words? I guess you figured it out already but lets say it aloud now: You have to be patient,
passioned and you have to believe if you want to get a hold of your dream. You are the one that makes things happen for you, you are the one to sweat for your goals and dreams. You are THE one who knows your way to success so why the hell not try and chase it? If you never chased it you're surely not going to get it.. and before you know, you just might be too old and used to your normal life and at that point you regret all the decisions you did not make. So believe in it and you just might be the next person we all are talking about!
Dream big and make it happen, now!